Hello Friends, Here is the solution for Download Videos from Zee5
Zee5 is the most entertaining app today, but we can not watch their content online without buying any plan. And also not downloadable without a subscription. But today I will be discussing how to download videos from Zee5 to phone memory.
People ask every time on google how to download zee5 videos on android or zee5 video download online free. Sometimes we need to save interesting content offline but we don't know how to download videos from Zee5.
---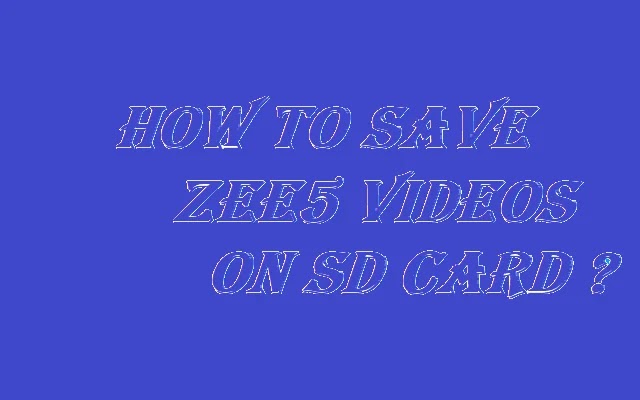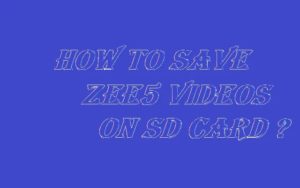 ---
How To Download Videos from Zee5 to Phone Memory:-
The next update will include the premium method.
Method 4(NEW):-
4.2.
Now Open Any Video(Not Premium) 
4.3.
Now click the share button and copy the video URL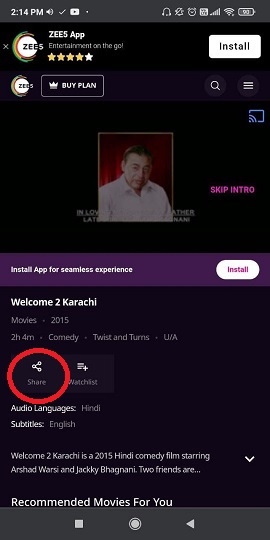 4.5. Install and open the app, 
4.6. Now paste the copied URL to the 'input webpage URL' section and don't forget to remove words before HTTPS(check below image)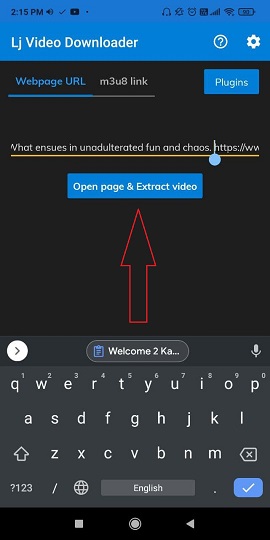 4.7. Now click 'Open page & Extract video' and wait till the extraction process
4.8. After complete you will see the result like below image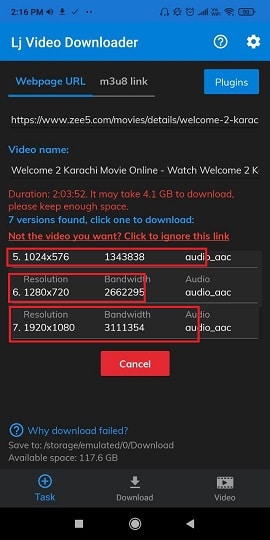 4.9. Now choose your preferred resolution video to start the download.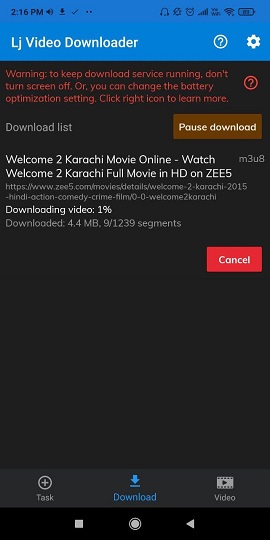 Hi Guys,
In the previous update, I told you that the premium method will come in the next update.
And the trick is here. Check below for steps.
How to download zee5 premium videos?
3.1 

First of all, go to Zee5.com on Google Chrome 

Click Here
3.3.
Now click the share button and copy the video URL
3.4. In the next step click this link
3.5. Paste the video link URL and hit enter
3.6. Click the play button to stream the video
3.7. If you are a PC user then use the IDM trick to download premium videos
3.7.1. If you are a mobile user, click Copy link then follow 1.9 to 1.14 steps from below
Hope you are enjoyed a lot. This trick credit goes to
Prabha-coder
. Please comment below for any issue.
---
Method 2:-
2.3.
Now click the share button and copy the video URL
2.5. Install and open the app, Select language English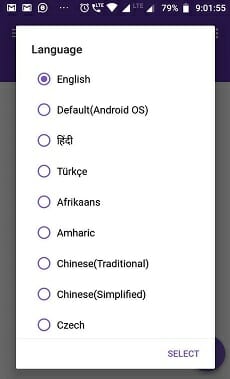 2.6. Now on the browser icon and paste the link (copied from step 3)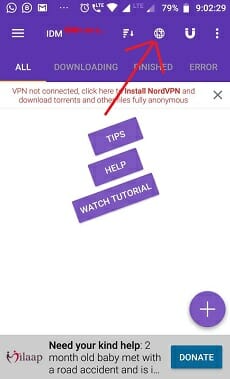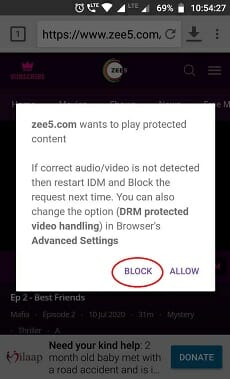 2.8. Click the download icon and select your preferred size & type of video file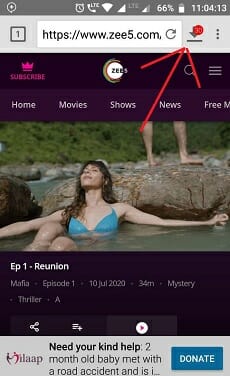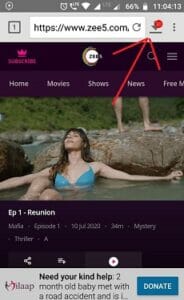 2.9. Select download folder and click start to download
2.10. Check notification area to download progress
---
---
1.1.

First of all, go to Zee5.com on Google Chrome

Click Here
1.3.
Now click the share button and copy the video URL
1.4. Open 9xBuddy.app site on google chrome
Click Here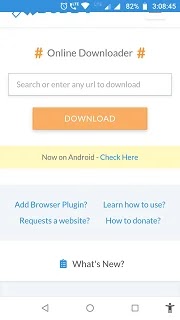 1.5. Paste on the box and Click Download
1.6. Now click on the first link means 1080p link
1.7. It will start video streaming online but don't worry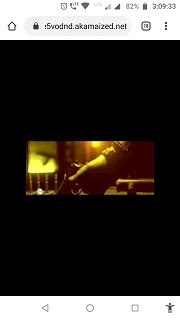 1.8. Now click the 3dot menu click share and copy the video streaming URL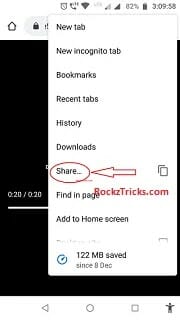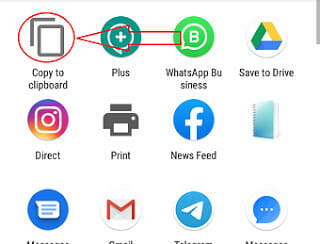 1.9.
Now open play store and download M3U8 Downloader & Converter or
Click Here
1.10. Open the app and paste the URL to the URL box and type a name on the File Name box 
1.11. Now click Watch Ad and Unlock Download button
1.12. A video advertising will appear, don't close the video, after 10 seconds when the download will start then close the video
1.13. You can check download progress on your notification. After download complete close the app from the task and download another file.
1.14. If the app doesn't start to download earlier close the app, clear from the task, and try to download again.
You can buy their paid version app or google for the paid APK(note – downloadable APKs maybe create harmful for your mobile, try at your own risk please)
1.15. That's all! Keep smiling.



---
---
{Special Note:- 
RockzTricks does not own any site or app that needs to use for this trick. And we don't support any piracy. Follow this trick only for education purposes. We are not responsible for any unauthorized use of these tricks.}
JOIN OUR TELEGRAM CHANNEL CLICK BELOW
____________________________________________________________________________________________________________________________